Would you like to join the GLOBALISE project?
We welcome students, scholars and citizen scientists to join our effort to unlock the VOC archives. We are open to collaborations in different phases of the project in order to further develop Handwritten Text Recognition (HTR) and Named Entity Recognition (NER).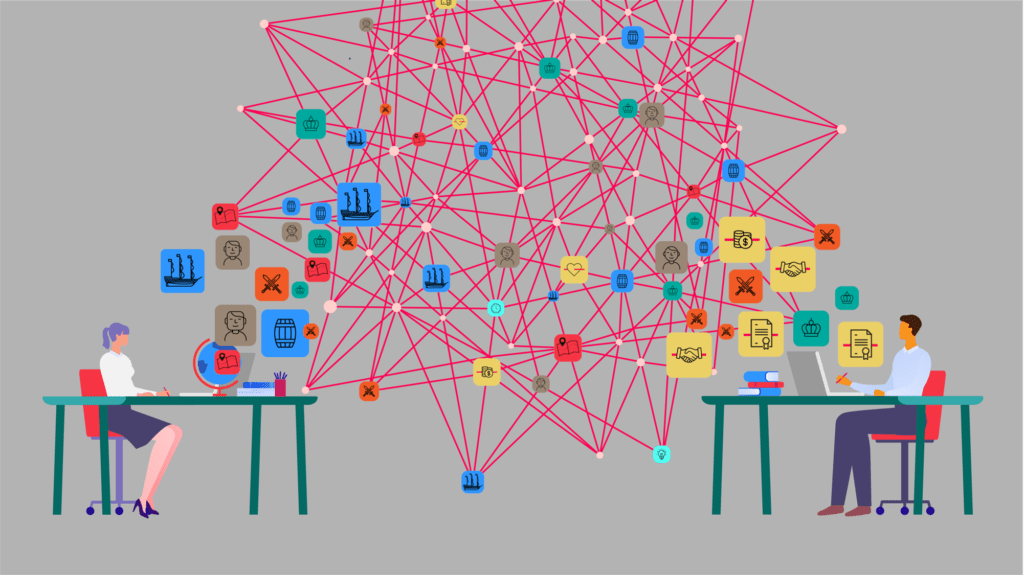 Perfecting HTR and NER quality is crucial for getting optimal results for research queries. This requires multiple revisions of training results and addition of new data. We recognize the real value that volunteers can add to GLOBALISE with their time and effort put into correcting and enriching HTR and NER results as readers of old Dutch or specialists on related historical subjects.
Simultaneously, this is an opportunity for historians and interested public worldwide to work with historical sources at the intersection of national and world history as part of the GLOBALISE community, and benefit from the diverse expertise of a wide network of scholars.
Please do not hesitate to drop Merve Tosun a line at merve.tosun@iisg.nl with your questions or to talk over forms of collaboration.